HERE'S WHAT YOU CAN EXPECT
Decades of experience to serve you with the best products as our business grows with your success.
VOIP / SMS / DID
Wholesale/Retail VoIP termination using direct CLI routes.
SMS termination using HTTP/SMPP.
DID number service.
IP PBX
IP PBX using hardware and software switches.
Built-in T38 and analogue FAX inbound/outbound.
SIP and PSTN connectivity.
Based on complete open source products.
SOFTSWITCH / Firewall
Enterprise grade open source and proprietary soft switches.
Technologies include Asterisk, Yate, FreeSWITCH, VoipSwitch, VOS, Genband, NowSMS and others.
Firewall setup and maintenance for security.
Solutions specially tailored for your needs which scale with your business.
About Us
Few of the many things we do.
We provide the peace of mind for all your technological needs with our fanatical support
Talkycom is a trusted VoIP service provider for buyers. We strive to shortlist the best cost effective services and applications for our clients, making it easy for you have a competitive edge over your competitors. We developed our own ranking system with years of research enabling you to get the best match solution for your business of all sizes.

Our team spends countless hours researching and purchasing services and products from every carrier in the market. In doing so, we're able to report transparent and unbiased findings to our readers, based on our own hands-on experiences.

Additionally, we supplement our extensive analysis with verified user reviews to provide balanced and accurate experiences from end users.

Our in house developments efforts are updated weekly for reliability, cost effectiveness, performance, customer service and variety of other aspects. We don't just take the carriers word for it, we dissect the provider on many levels to be able to provide you what you need at a 'pay per use' level only to reduce your costs and market your product very well as possible.
SIP Termination and DID numbers for every country

SMS Marketing services

Setup, Install and Configuration for all major soft switches and firewalls

IP PBX using open source hardware & software
Our team of experts
Some of the best in the field ready to be challenged with the most difficult of tasks.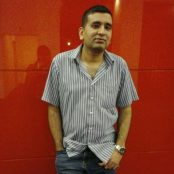 An entrepreneur and visionary with solid experience in the field of VoIP, Design and IT. His perfectionist personality and positive attitude always comes up with something creative and innovative, his advance thinking always keeps him to the edge and a step ahead.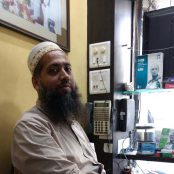 Mufaddal
Marketing & Sales
A versatile professional with over 20 years of experience in IT, development, design, marketing and sales. A leader with a dynamic personality, futuristic approach, the ability to resource, negotiates and resolves with a passion.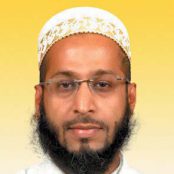 A certified developer with experience of more than 12 years in the field of IT, web development and software design. His knowledge and interest in computer science pushes him to learn something new every day, he is the right person to talk to if something impossible is to be created.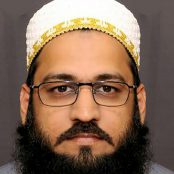 Mustansir
HR / Carrier Relations
A 12 years experienced professional in the field of IT, investment and consultation. His tremendous knowledge on the right investment at the right place gives him the cutting edge. A down to earth individual with calm and positive attitude holding ample of knowledge and experience.
214,396 Satisfied Users Trust Us
Here's what a few of them have to say about Talkycom.